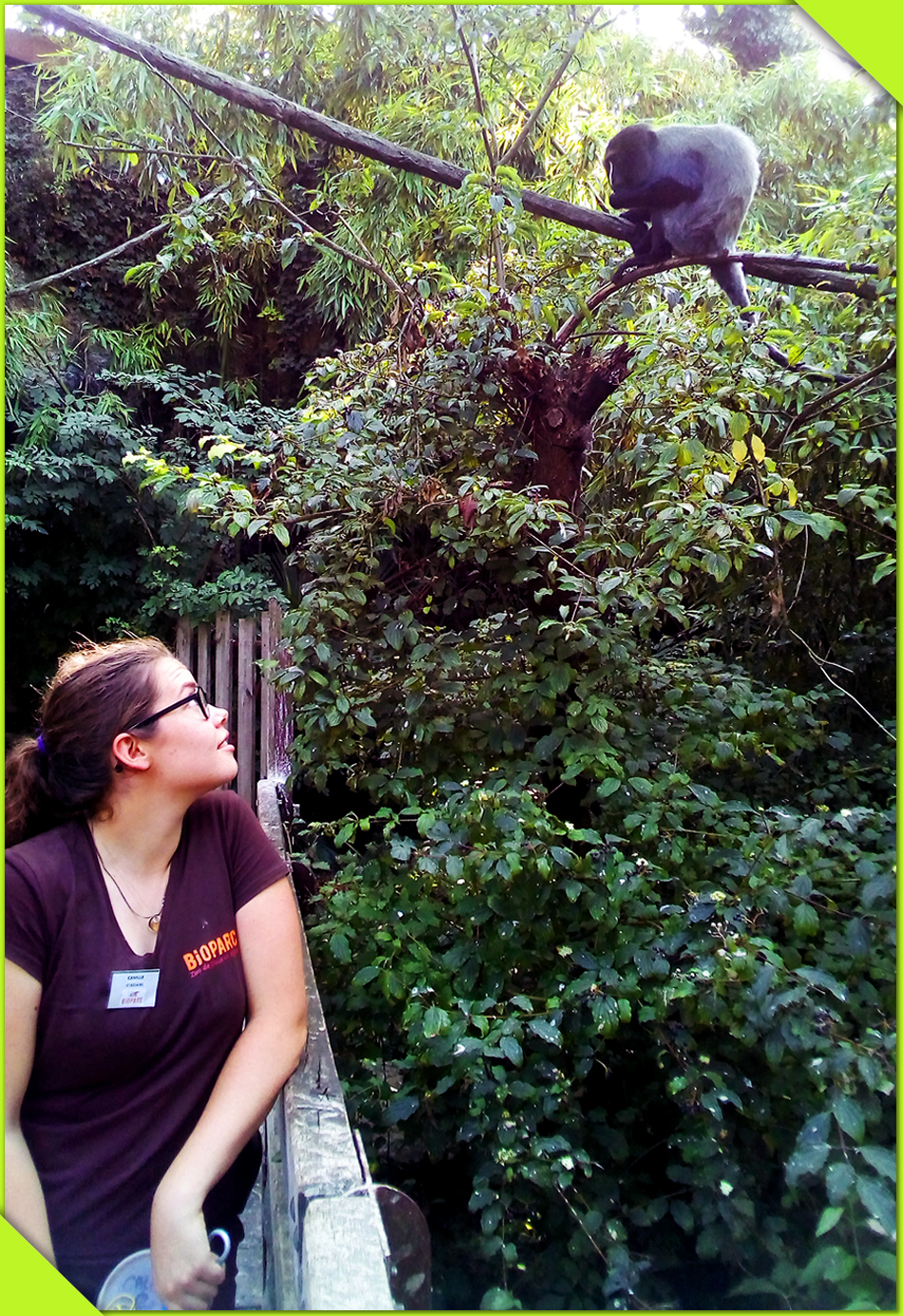 Camille Lasbleiz's Primate Odyssey...
"60 % des espèces de primates sont menacées d'extinction à cause des activités humaines."
« Alarmingly, ~60% of primate species are now threatened with extinction » because of human activities (Estrada et al., 2017).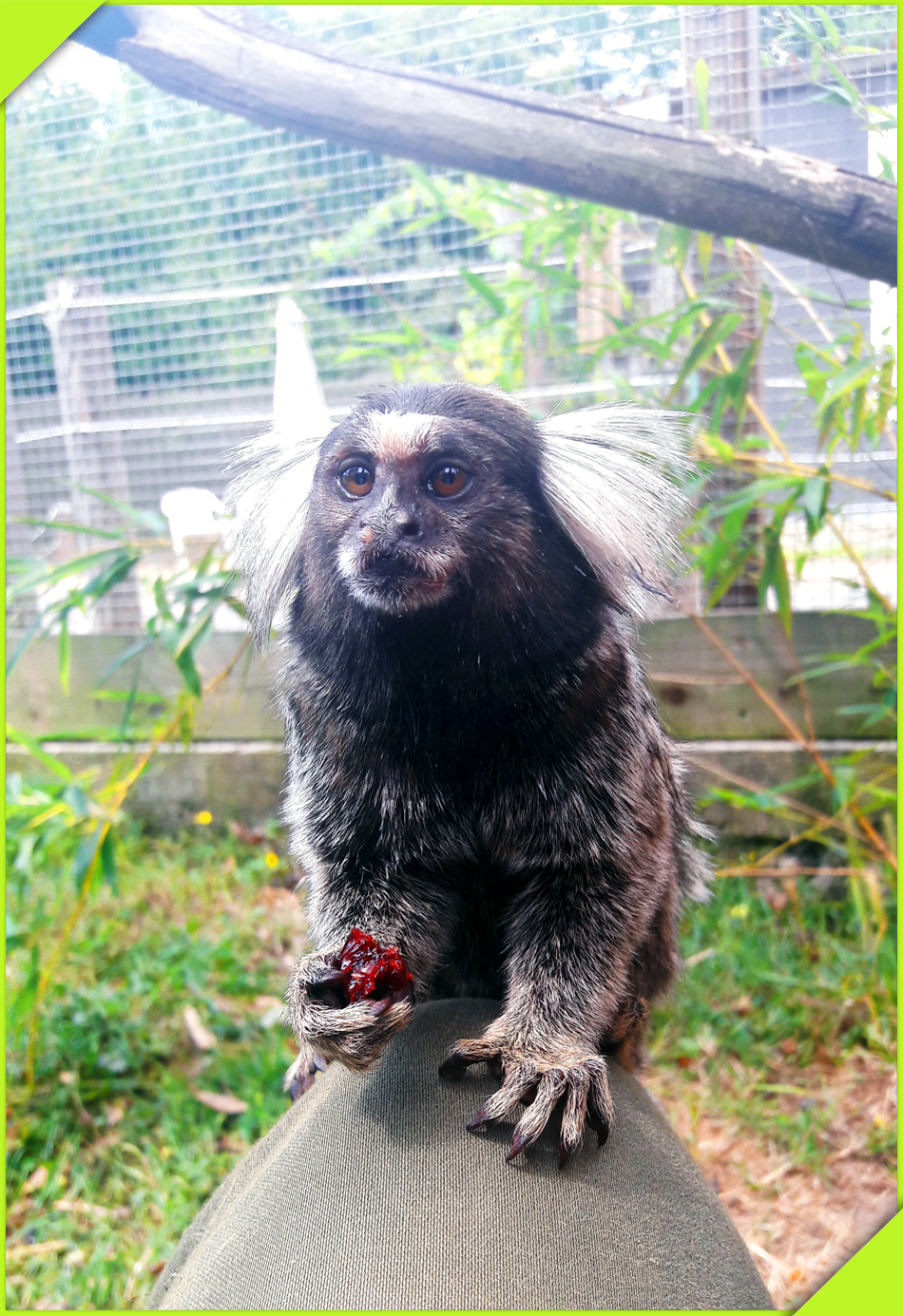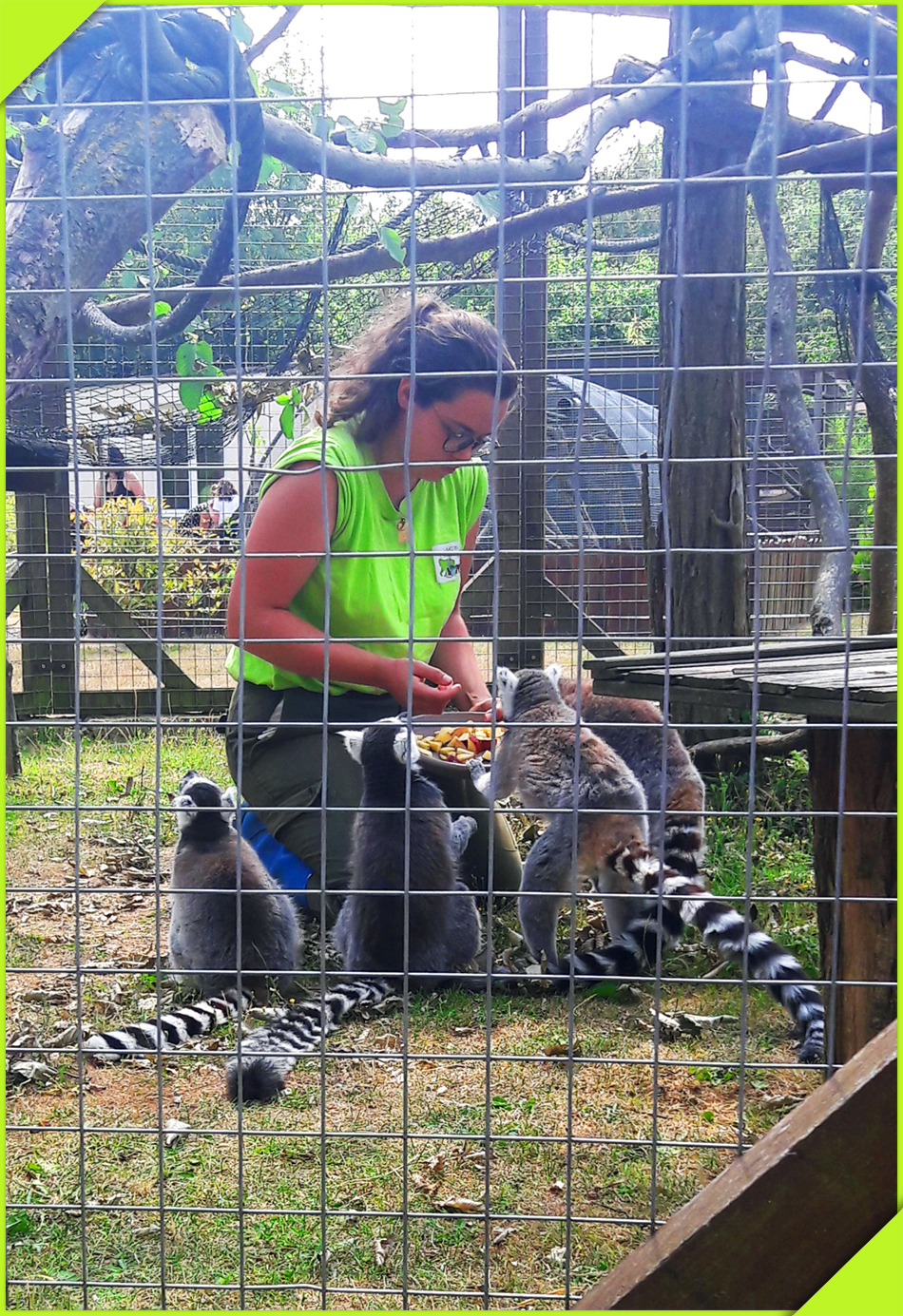 Mais il n'est pas trop tard. Nous pouvons agir !
→ Informer et sensibiliser la population
(À ce propos, vous pouvez faire un tour sur mes pages Facebook ou Instagram ! :) ).
→ Tenter de boycotter les produits détruisant l'habitat naturel des primates comme, par exemple, l'huile de palme.
→ Ne pas considérer les primates comme des animaux de compagnie et par conséquent ne pas en posséder.
→ Soutenir et faire connaître les associations de protection des animaux.
But it is not too late. We can take action !
→ Educate people and raise awareness of primate conservation
(On this subject, do not forget to check my Facebook or Instagram page :) ).
→ Try to boycott products that destroy primates' natural habitat like palm oil for example.
→ Do not keep a primate as a pet. #PrimatesAreNotPets
→ Support and introduce animal protection associations.
Je voudrais travailler au sein d'un centre de réhabilitation pour primates.
Ces centres, situés au cœur des pays d'origine de ces animaux (Afrique, Asie, Amérique Centrale et du Sud), sont spécialisés dans l'accueil de primates blessés dans la nature ou issus du trafic d'animaux sauvages. Après leur avoir prodigué des soins, l'objectif est de les réhabiliter afin de les réintroduire dans leur milieu naturel, quand cela est possible. Ces centres particulièrement attentifs à la protection et à la conservation des primates s'attachent à sensibiliser les autochtones.
I would like to work in a rehabilitation centre for primates.
These centres are located into primates' country of origin (Africa, Asia, Central or South America) and rescue primates that got injured in the wild or that come from the illegal wildlife trade. After the staff have dispensed treatment, the centres aim to rehabilitate the primates in order to reintroduce them in their natural habitat, when it is possible. These centres, paying close attention to primates' protection and conservation, endeavour to sensitize local people.
Camille Lasbleiz (02/01/1998)
Rêveuse & aventurière pour la protection des primates.
Formation :
→ Master sur la Conservation des Primates à l'Université d'Oxford Brookes (en cours)
→ Licence de Biologie des Organismes à l'Université de Rennes 1 (mention Bien)
→ Bac S au Lycée Vaucanson de Tours
(mention Très Bien)
Education :
→ MSc Primate Conservation at Oxford Brookes University
→ BSc Biology of Organisms at Université de Rennes 1
→ A levels at Lycée Vaucanson in Tours
Stages volontaires :
→ "Le Jardin Exotique", centre d'accueil pour petits primates à Folembray (02)
→ "Bioparc" à Doué-la-Fontaine (49)
→ "Diverty Parc" à Livré-sur-changeon (35)
→ "La Grenadière" à St-Cyr-sur-Loire (37)
Volontariat :
→ Le Jardin Exotique « centre d'accueil pour petits primates » à Folembray (02)
Internships :
→ Jardin Exotique « centre d'accueil pour petits primates » in Folembray, France
→ Bioparc in Doué-la-Fontaine, France
→ Diverty Parc in Livré-sur-changeon, France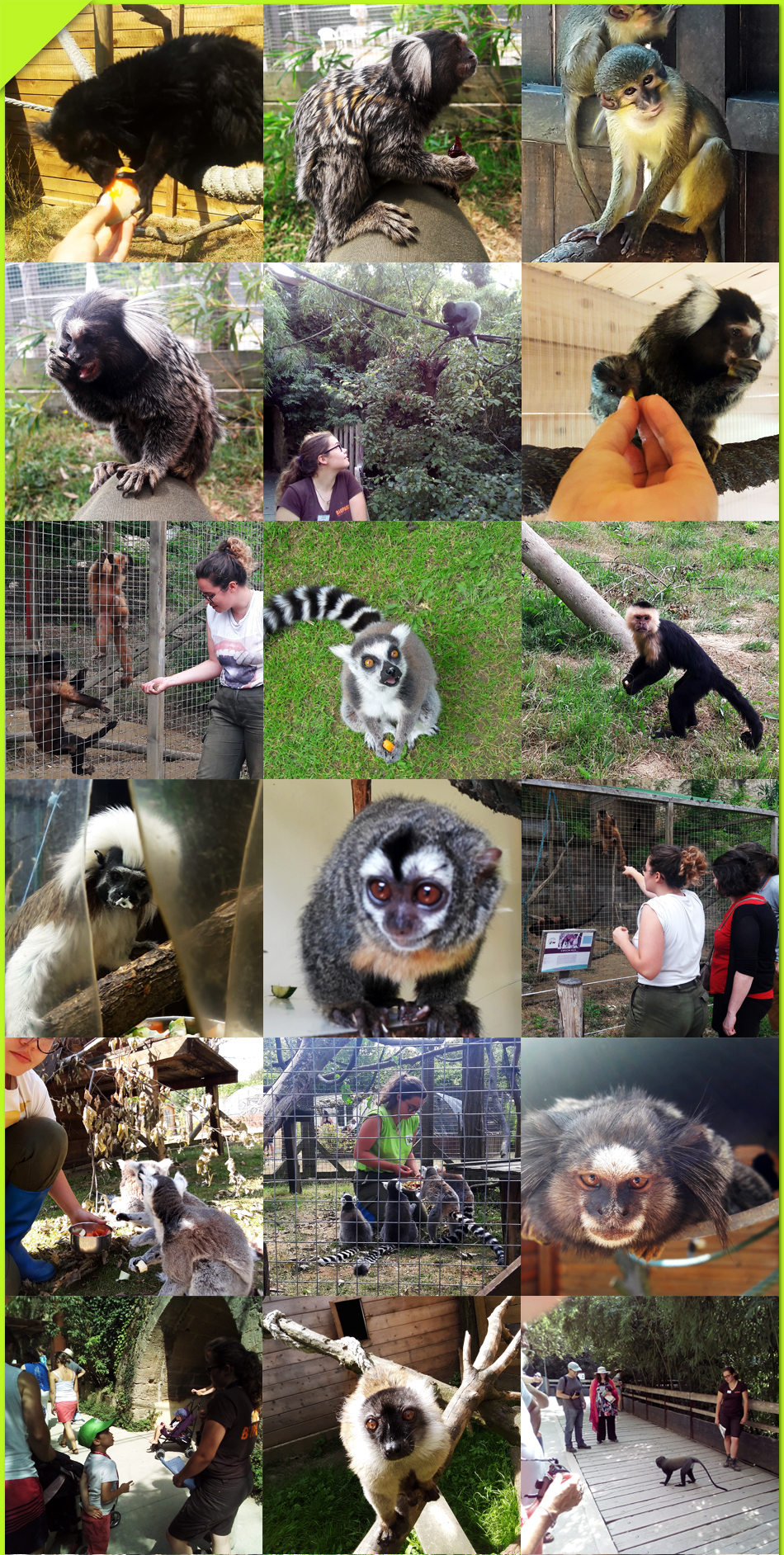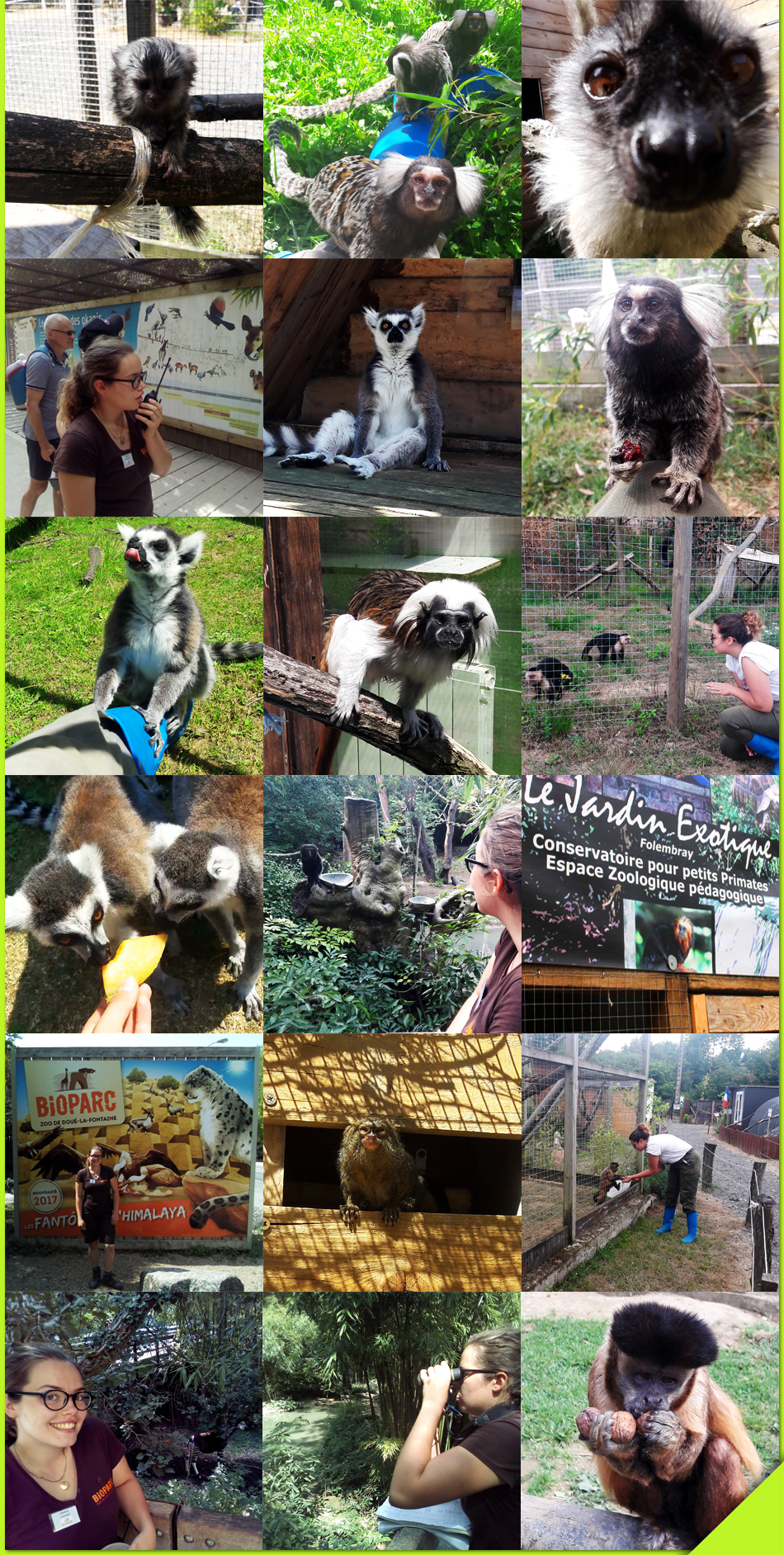 Estrada, A., Garber, P. A., Rylands, A. B., Roos, C., Fernandez-Duque, E., Di Fiore, A., … Li, B. (2017). Impending extinction crisis of the world's primates: Why primates matter. Science Advances, 3(1), e1600946. doi:10.1126/sciadv.1600946